About
EDGE Model Management has built a reputation for being Australia's leading Commercial Modelling Agency. We specialize in Commercial and Fashion Photographic Models, High end Promotional Models, Brand Ambassadors and Presenters with a team of over 700 Nationally. EDGE Models also has a vast national database of Social Media influencers from Micro Influencers to talent with followers reaching to over a Million.
Directors Stacey Fulton and Gary Holmes have a combined industry experience of over 40 years, and over the last decade have built the EDGE Models agency reputation on highly Professional, Punctual and Articulate Models and Ambassadors, with the ability and personality to work in all environments. We only contract and appoint the highest caliber of Talent we feel that bests represent your brand. Your success is our success! 
We are happy to discuss any style campaign you have in mind, feel free to email us at info@edgemodels.com.au or use the contact page to get in touch. 
Testimonials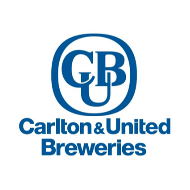 Jackson Quinn
Carlton & United Breweries
"We have always appreciated the professionalism and enthusiasm of the staff employed by Edge Models. With a variety of events year-round we always make Edge Models our first port of call to provide the best quality brand ambassadors. With a great range of talent available, we're confident that no matter the staff on the day, we'll be getting passionate, personable brand ambassadors with great work ethics."
Katie Carseldine
Ladbrokes
"Ladbrokes has been using Edge Models on a weekly basis for the past 12 months and have come to depend on the enthusiasm, reliability and proficiency of their brand ambassadors. With numerous events across the east coast of Australia, there is yet to be an event they have been unable to provide us with outstanding staff for. The work ethic and consistency of the staff they supply to represent our brand is second to none and we will continue to use them into the future for our promotional staffing needs."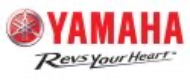 Carly Robinson
Yamaha Motor Insurance Pty Ltd
"Edge Model Management were recommended to us by a mutual acquaintance at the beginning of 2014. We have been privileged to deal with Gary for over 7 years now and find his professional attitude and willingness to assist exceptional.The Promotional Staff he has assigned to us have also be professional and eager to assist us in every aspect of our event requirements. They are always friendly, energetic and engaging and have at many times gone above and beyond our expectations.
We recommend Gary and the services of Edge Models to any company who are looking for a dynamic unique professional service to promote their business."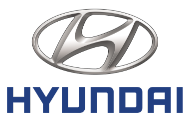 Garry Jones
Hyundai Motor Company Australia
"Dear Gary, I Just wanted to congratulate your models who do an exceptional job for Hyundai Motor Company Australia. We have been working you're your organisation for many years and your staff are so professional not only with appearance, but more importantly, all the girls present to our sales staff and clients so well by having fantastic personalities.
They all work within our sometimes very tight guidelines and nothing is a bother or issue. When required they all go the extra mile with a positive passion. This year will be a busy year for us with a number of new vehicle launches and we look forward to an ongoing partnership. Thanks again for your great support."

Emily Topp
MySale Group Pty Ltd 
"We love working with EDGE models in the MySale Studio! The models are always well presented, punctual and professional. They all have a wonderful work ethic and fun attitude. Working with EDGE is easy and Gary is always prompt and ready to help with last minute bookings. We look forward to continuing this great relationship moving forward!"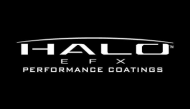 Dylan Smith
Halo EFX
"Nobody over the 2 days of Meguiars Motorex could miss our Halo Models – 3 stunningly gorgeous promotional models in Halo Black Catsuits from one of the best agencies in the business in EDGE Models. Indi, Hayley and Antonina were phenominal over the 2 days and represented the Halo Brand in an impeccable, professional and beautiful way. Cannot wait to have them be a part of the brand again. Gary Holmes you run a tight ship with models that go above and beyond – Thank You again."